Honda FR-V (2005 - 2011)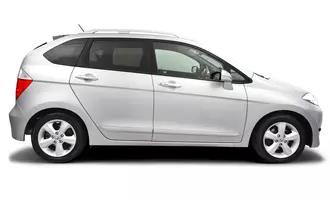 Honda
FR-V (2005 - 2011)
Written from hands-on experience gained from the complete strip-down and rebuild of a Honda FR-V, Haynes can help you understand, care for and repair your Honda FR-V. We do it ourselves to help you do-it-yourself, and whatever your mechanical ability, the practical step-by-step explanations, linked to over 900 photos, will help you get the job done right. Regular servicing and maintenance of your Honda FR-V can help maintain its resale value, save you money, and make it safer to drive.
New!
OnDemand

jobs now available for your vehicle
Try our free Weekly Checks and Basic Servicing guides for Honda FR-V to keep your car running smoothly.
Looking for our Haynes Online Manuals and Print books for the Honda FR-V?
We don't currently have full manuals for this car. Sign up to our mailing list, and we'll let you know when we have new manuals avaiable.