Buy manuals for Astra (2004 - 2008)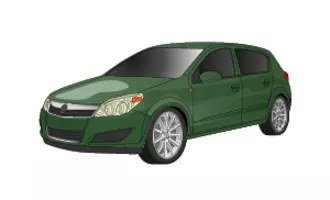 Opel
Astra (2004 - 2008)
The Vauxhall Astra Mk5 was introduced in May 2004. It was initially available as only a 5-door hatchback, but a 5-door estate and 3-door Sport Hatch version followed later that year. There were 1.4-, 1.6- and 1.8-litre petrol engines available, and the higher-performance versions had 1.6- and 2.0-litre turbocharged engines. A 5-speed manual gearbox was standard, with a 4-speed automatic available as an option on 1.8-litre models. An 'Easytronic' manual/automatic transmission is also optionally available on 1.4- and 1.6-litre models. All models have front-wheel drive.

Compare versions of this manual
Choose the Haynes manual that is right for you
New!
OnDemand

video content now available for your vehicle
Step-by-step maintenance and repairs guides for your vehicle in three formats.

Haynes OnDemand

Step-by-step video tasks & original manual content
Printed manualThe original and best, delivered to your door
Online manualA feature-loaded digital edition of the original manual
Maintenance Simple weekly checks and servicing guides to keep you on the road
Free
Printed manual
Digital manual
One-job Exclusive video and original manual content on popular repairs
£1.99
Printed manual
Digital manual
Video collection All our videos and original manual content on 15+ popular tasks
£5.99
Printed manual
Digital manual
Servicing Complete, fully illustrated step-by-step guides
40+ jobs
200+ jobs
200+ jobs
Fault codes Pinpoint specific problems easily
Haynes OnDemand
Printed manual
Digital manual
Easy search Find the task you are looking for quickly
Haynes OnDemand
Printed manual
Digital manual
Print-at-home Take the sections you need to the workshop
Haynes OnDemand
Printed manual
Digital manual
Wiring Easy-to-read electrical diagrams
Haynes OnDemand
Printed manual
Digital manual
All-colour Which can be enlarged in one-click
Haynes OnDemand
Printed manual
Digital manual

HaynesOnDemand

Step-by-step video tasks & original manual content

Free & paid for videos


Printed manual

The original and the best, delivered to your door

Online manual

All the content of a printed manual, plus much more
There are 33 OnDemand procedures available for your vehicle! Explore now >>>