Haynes has launched a free, fully interactive fault finder to help you solve a variety of issues you're experiencing with your car. The digital fault finder features the same problem-solving questions you'll find in every Haynes Owners Workshop Manual.
It provides an easy-reference guide to the more common problems and works on mobile devices as well as desktop computers, to help you problem-solve on the go.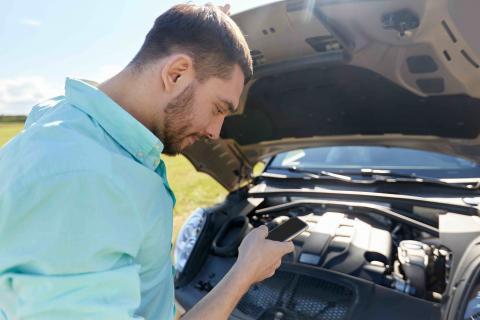 What can the Haynes Fault Finder help me fix?
The Haynes Fault Finder covers the:
Braking system
Clutch
Cooling system
Electrical system
Engine
Fuel and exhaust system
Steering and suspension
Simply start typing your problem, such as 'Engine runs on after switching off' or 'Engine won't start' and results will appear. Click on your issue and you'll be presented with possible causes before you find an online or print Haynes manual for your vehicle.
Alternatively, click on the affected key component and you'll be shown a range of faults and causes. Or, lower down, see a selection of popular searches.
Ready to let help solve your problem? Tap on the 'Fault Finder' tab, half-way down the page on the far right, to open it.