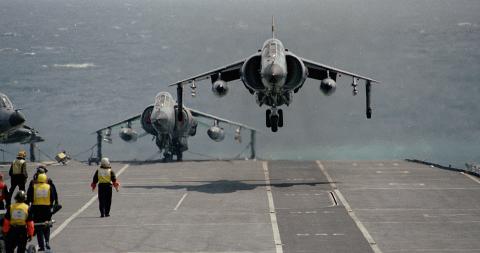 Given the ongoing cuts being made in defence spending, it's unlikely that Great Britain would ever be able to mount a naval Task Force operation on a similar scale to that seen when retaking the Falkland Islands in 1982. Now, a new manual from Haynes sheds light on this defining event in modern British history, socially, culturally and military.
Although the UK had been involved in several conflicts since the end of the Second World War in 1945 – including Korea, Suez, Malaysia, Cyprus, Aden, Northern Ireland – much of the practical operational experience by the early 1980s related to small-unit counter-insurgency. The Falklands War was a totally different type of conflict.
Expert and widely published military history author Chris McNab examines how the naval Task Force was raised and assembled to travel to the South Atlantic and reclaim the Falkland Islands from Argentinian invaders.
A triumph of logistical organisation, the Falklands War Operations Manual explores the logistics of the 7,878-mile voyage south, and how Ascension Island became an operations 'hub' for the Task Force.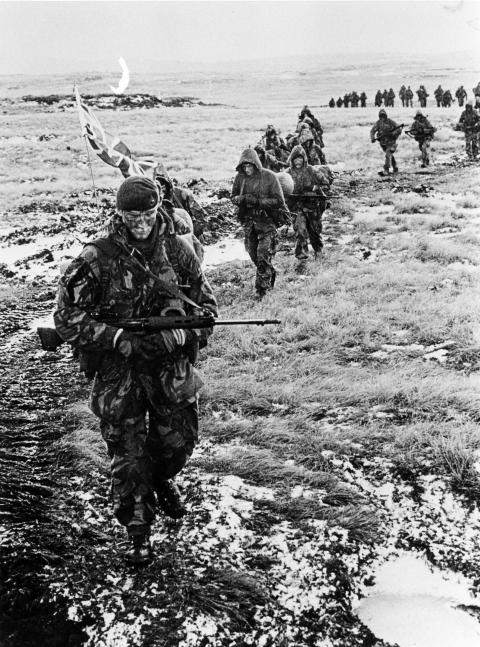 Providing a detailed review of the use of air, sea and land power in the South Atlantic, Chris reviews Sea Harrier fighter actions, the naval battle against the Exocet, amphibious assault operations, Special Forces activity, the weapons and equipment used on both sides, and the crucial role of battlefield medical services in saving the lives of wounded personnel.
The book also features interviews and previously unpublished photography. 
Talking about his latest manual, Chris says: "No account of Operation 'Corporate' would be complete without a full description of the land actions to re-take the islands, redolent with place names like Darwin and Goose Green, Wireless Ridge and Mount Tumbledown, where British soldiers clashed in open battle with the Argentinian troops. 
"With sincere thanks for the help from the many people who have assisted in the research and production of this book, I have gone to great lengths to explain such actions at both the tactical and human levels to give the reader even more understanding of this long-range operation."
Supported by more than 230 photographs and maps, the Haynes Falklands War Operations Manualtakes a fresh look at the 'Corporate' story, using the Haynes treatment to show 'how it was done'.