Haynes has several leisure-oriented Practical Lifestyle manuals that can help you plan time off, and Road Trip includes information on everything from hiring cars to what to take, driving laws, crossing borders and emergencies, and has a wide range of route suggestions on every continent.
Freedom Day (19 July 2021) brought a relaxation of several Covid regulations in England, although many Brits are planning to enjoy everything the UK has to offer, rather than take a gamble on having to isolate after returning home from overseas, should a country's Covid status change while they're abroad.
So how about making your first road trip the North Coast 500, in stunning Scotland? Below, author Mike Breslin dispenses some expert tips in this extract from Road Trip.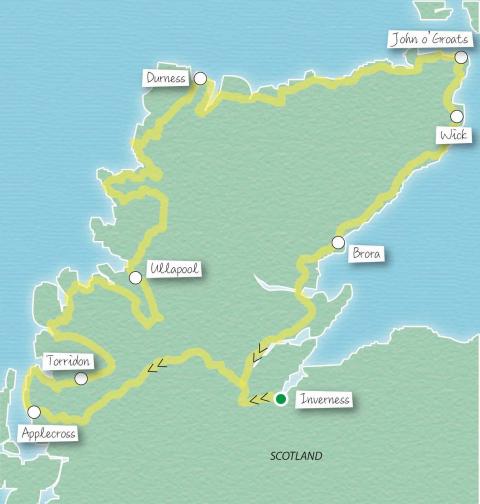 Scotland: North Coast 500
The North Coast 500 might sound like a NASCAR race, but it's actually the name given to what's promoted as 'Scotland's answer to Route 66'. That too is a little misleading, because the NC500 is not really anything like the American classic. In fact, in some ways it's better, as this coastal loop ticks off everything that makes a Scottish road trip one to savour, including rugged mountains, atmospheric ruins and remote beaches – not to mention some very fine driving roads.
The route is actually 516 miles in all, starting in Inverness and then heading to the west coast at Applecross, wending its way up to Torridon and Ullapool before hitting the far north of the land at Caithness and John o'Groats, then heading back south to Inverness to complete the loop.
A standout section (pictured below) is the hairpin-riven 626m (2,053ft) ascent up the winding Bealach na Bà (or Applecross Pass) between Kishorn and Applecross, which is both steep (hitting gradients of 20% in places) and spectacular.
With all the above in mind it's no surprise that these roads are busier than they were before the NC500 was contrived – this was only in 2015 so it's a remarkable success story – but it's still an amazing drive. Yet maybe the best advice is to do it before it becomes too popular.