Buy manuals for F650 CS (2002 - 2005)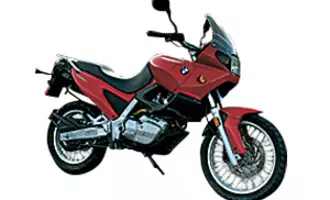 BMW
F650 CS (2002 - 2005)
The idea behind the BMW F650 was to attract new, younger customers who, once they'd sampled the high-quality of BMW's products and dealer network, would be likely to buy another.
But perhaps the most revolutionary aspect of the BMW F650 was its final drive: for the first time a BMW motorcycle did not have shaft drive. Heresy of heresies! It had a nasty, messy, inefficient chain. It didn't matter; BMW sold over 30,000 F650s in the first three model years before introducing the more touring orientated ST, seen as a pure roadster where the original bike purported to have some off-road capability. Perhaps the most radical BMW F650 was the street version of the fuel-injected GS, the CS.
In this Haynes BMW F650 manual we will show you how to maintain and repair your BMW motorcycle with confidence and care.

Compare versions of this manual
Choose the Haynes manual that is right for you
Step-by-step maintenance and repairs guides for your vehicle in two formats.
Printed manualThe original and best, delivered to your door
Online manualA feature-loaded digital edition of the original manual
Maintenance Simple weekly checks and servicing guides to keep you on the road
Printed manual
Digital manual
One-job Exclusive video and original manual content on popular repairs
Printed manual
Digital manual
Video collection All our videos and original manual content on 15+ popular tasks
Printed manual
Digital manual
Servicing Complete, fully illustrated step-by-step guides
200+ jobs
200+ jobs
Fault codes Pinpoint specific problems easily
Printed manual
Digital manual
Easy search Find the task you are looking for quickly
Printed manual
Digital manual
Print-at-home Take the sections you need to the workshop
Printed manual
Digital manual
Wiring Easy-to-read electrical diagrams
Printed manual
Digital manual
All-colour Which can be enlarged in one-click
Printed manual
Digital manual

Printed manual

The original and the best, delivered to your door

Online manual

All the content of a printed manual, plus much more