BMW F800S (2006 - 2010)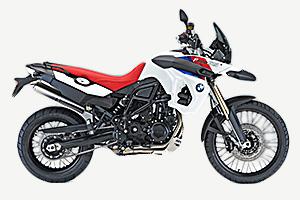 Complete coverage for your vehicle
Written from hands-on experience gained from the complete strip-down and rebuild of a BMW F800S, Haynes can help you understand, care for and repair your BMW F800S. We do it ourselves to help you do-it-yourself, and whatever your mechanical ability, the practical step-by-step explanations, linked to over 900 photos, will help you get the job done right. Regular servicing and maintenance of your BMW F800S can help maintain its resale value, save you money, and make it safer to ride.
Choose the Haynes manual that is right for you with our complete comparison guide
Printed manualThe original and best, delivered to your door
Online manualA feature-loaded digital edition of the original manual
Maintenance schedule Simple weekly checks and servicing guides to keep you on the road
Printed manual
Digital manual
Comprehensive procedures Guide you through every step from minor adjustments to major overhaul
Printed manual
Digital manual
Fully illustrated With hundreds of photos
Printed manual
Digital manual
Hints and practical advice From the DIY experts provide inside information
Printed manual
Digital manual
Specifications and data Enable testing and measuring for wear
Printed manual
Digital manual
Wiring diagrams Enable tracing of electrical faults
Printed manual
Digital manual
All colour Photos and wiring diagrams which can be enlarged
Printed manual
Digital manual
Easy search Find the task you are looking for quickly
Printed manual
Digital manual
Print-at-home Take the sections you need to the workshop
Printed manual
Digital manual

Printed manual

The original and the best, delivered to your door

Online manual

All the content of a printed manual, plus much more
What's covered
What's covered:
F800S 798cc 06 - 10
F800ST 798cc 06 - 12
F800GT 798cc 13 - 16
F800GS 798cc 08 - 16
F800GS Adv 798cc 13 - 16
F800R 798cc 09 - 16
F650GS 798cc 08 - 12
F700GS 798cc 12 - 16
Table of contents
Contents
General Information
Chapter 1: Routine maintenance and servicing
Chapter 2: Engine, clutch and transmission
Chapter 3: Cooling system
Chapter 4: Engine management
Chapter 5: Frame, suspension
Chapter 6: Brakes, wheels and final drive
Chapter 7: Bodywork
Chapter 8: Electrical systems
Wiring diagrams
Reference
Print manual
More details
Online manual
More details
About
The BMW F650 was BMW's answer to the difficulty it faced getting new customers. Hence the F650 was a bike that was meant to appeal to a new type of customer. Revolutionary as the F650 was, its development followed the usual BMW pattern: after the first Funduro came the ST tourer and the GS on/off roader. Enter the parallel-twin F800. The F800 S and ST were intended to appeal directly to buyers of mainstream Japanese bikes. Hence the conventional telescopic forks and belt final drive. Bikes designed to be all things to all men often end up bland, not the F800. It started life as the half-faired S and the touring-oriented ST before getting the GS treatment in its second model year. The next F800 model was another revolutionary step; the R model, which like the GS models had chain drive and a conventional double-sided swinging arm. At Haynes, we have an extensive range of BMW repair manuals and online maintenance procedures available for professional mechanics and DIY car enthusiasts. Our BMW F800 repair manual is perfect for guiding you through each procedure while servicing or repairing your motorcycle.