BMW R1200GS (2013 - 2016)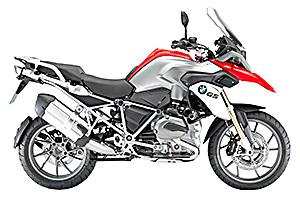 Complete coverage for your vehicle
Written from hands-on experience gained from the complete strip-down and rebuild of a BMW R1200GS, Haynes can help you understand, care for and repair your BMW R1200GS. We do it ourselves to help you do-it-yourself, and whatever your mechanical ability, the practical step-by-step explanations, linked to over 900 photos, will help you get the job done right. Regular servicing and maintenance of your BMW R1200GS can help maintain its resale value, save you money, and make it safer to ride.
What's covered
What's covered:
R1200GS 1170cc 13-16
R1200GS Adventure 1170cc 13-16
R1200RT 1170cc 14-16
R1200RS 1170cc 15-16
R1200R 1170cc 15-16
Table of contents
About this website, Introduction, Identification numbers, Safety first, Pre-ride checks, Bike spec
Chapter 1 : Routine maintenance and servicing
Chapter 2 : Engine, clutch and transmission
Chapter 3 : Cooling system
Chapter 4 : Engine management systems
Chapter 5 : Frame, suspension and final drive
Chapter 6 : Brakes, wheels and tyres
Chapter 7 : Bodywork
Chapter 8 : Electrical system, Wiring diagrams, Reference
Online manual
More details
About
When the R1200 version of BMW's GS on/off-road bike appeared in 2004 it wasn't just an upgrade of the old 1150, it was a new generation of the company's fabled Boxer twins. Thirty kilograms of weight was shed despite the engine gaining a balance shaft and the chassis was completely revised. At Haynes, we have an extensive range of BMW repair manuals and online maintenance procedures available for professional mechanics and DIY car enthusiasts. Our BMW R1200 repair manual is here to help you through every stage of servicing or fixing your bike.