Chris Pollitt is an award-winning automotive word-wrangler, editor of the website Not 2 Grand and a keen collector of crappy old cars.
The Range Rover is the undisputed king of the luxury off-roaders. It was born out of a need to traverse muddy plains while wearing a dinner jacket. For fording streams while enjoying your new ball gown. You know, the kind of thing we all do of a weekend. 
Okay, so maybe we don't to do that. But even so, the Range Rover was designed to offer genuine luxury. Up until its arrival in 1970, Land Rover had been producing rugged, and frankly brilliant off-road vehicles in the form of the Series I to Series III, which would go on to become the Defender.
Capable, tough and favoured by the military, they were fit for a purpose. Sadly, that purpose was not family life. That's where the Range Rover came in. It was bigger, it was faster but thanks to being a Land Rover, it was and still is brilliant off-road. 
Now in its fourth-generation, it has become the epitome of luxury motoring, but with the additional bonus of being able to drive through rivers, or over mountains. Bentley may have the Bentayga and Rolls Royce the Cullinan, but honestly, there is only one boss, and that's the Range Rover.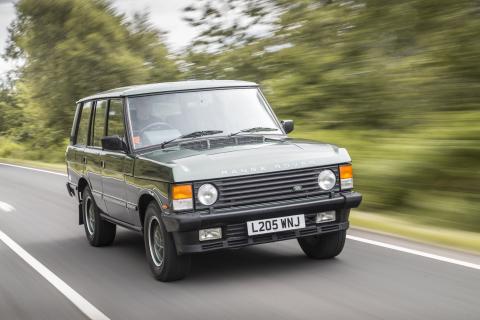 The First-Generation 'Classic'
Built from 1970 to 1996
The first Range Rover was actually somewhat utilitarian when compared to other vehicles like the Toyota Land Cruiser and the Jeep Wagoneer, but that's because it really didn't have to try hard to be more luxurious than a Land Rover 90 or 110.
Plus, this was a bold new departure of Land Rover, so it didn't want to go too far out of its comfort zone, so early models were basic with vinyl seats and hose-friendly floors. Mainly because Land Rover thought only farmer would buy them. 
They were wrong though, and soon the London set wanted in. Even Royals had one or two, and as such, Land Rover filled the Range with carpet, air conditioning, leather and other niceties, setting it on the path of luxury.
Though make no mistake, the body-on frame, the V8 or diesel engines and the high ground clearance mated with deeply capable driveline made sure it could do what a Land Rover should, too. 
To spot a first-generation, or Classic as it became known, you're looking for round headlights with chunky side lights and indicators to the side. The side of the vehicle are broken up into three 'layers' by heavy swage lines. Also, this was the only Range Rover built as a three-door. The five-door didn't happen until 1981. 
Ranger Rover fact: There were converted models with three axles, resulting in six-wheel drive, that were used as ambulances and fire tenders.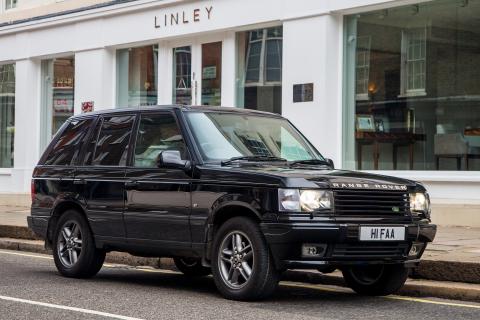 The Second-Generation 'P38'
Built from 1994 to 2002
This was the big one for Ranger Rover. It had squeezed every bit of life out of the Classic, and after 25 years it needed something new. Plus, in the meantime, Land Rover had launched the Discovery, another hugely popular model.
It was from this, that Land Rover knew there was a market for a truly luxurious, high-end vehicle. As such, it fitted the P38 with a more refined V8 or a diesel 2.5 from BMW.
It also offered lashings of leather, more electronics than a branch of Currys and even optional satellite navigation. The suspension was upgraded to air on some models, too. 
Inevitably for a British brand, it was all a bit much and as such the P38 quickly gained a reputation for being thirsty and also deeply unreliable. Electronics would regularly fail, as would the air suspension, and rust became a big issue on some models, too. A great shame, as when they worked, they were brilliant. 
To spot one, the overall shape is similar to that of the Classic. However, on the P38, the headlights are rectangular, and the front grille is larger to accommodate them. The rear lights are also bigger, square items, which span over the body and into the tailgate. 
Range Rover fact: The film Layer Cake features a bright yellow P38 Range Rover, as driven by the 'subtle' drug dealer, Sidney.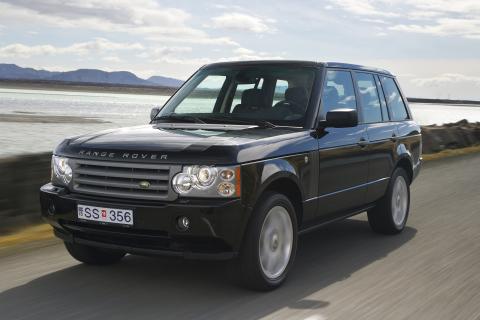 The Third-Generation L322
Built from 2002 to 2012
The third-generation, L322 model was the one where the Range Rover got really comfortable in its luxury shoes. As with the models before it, it was still a deeply capable vehicle off-road, but with the addition of bigger engines and increasingly intelligent driveline systems, it was an extremely good car on the road too. And without compromise. Drive one of these, and you don't feel like you're going to tip over. They're big, but they're fast and exceptionally comfortable. 
It shared a lot of its core systems with that of the BMW 7 Series of the time, which would have been find had that generation of 7 Series not been such a pup. Plus, the ongoing push on luxury was beginning to test the limits of Land Rover itself, meaning the fit and finish were often sub-par. That said though, get one that's ben looked after and has lots of history, and it should be all the car you ever need. 
To spot one, it's that same distinctive shape, but with tighter lines. Each wing gained a grey insert, while the front headlights and indicators became one-piece units, square in shape, but with circular detail within. The rear lights moved into the body, not the tailgate, and again were rectangular but with a stacked circle detail. 
Range Rover fact: There was also a Sport version, which used a different chassis and body to that of the L322, making it lower and more agile on the road.
The Fourth-Generation L405
Built from 2012 – Present
This is it, the culmination of decades of development and desire to be the be most luxurious off-roader. Filled with blue teeth, massaging chairs, electric everything, leather that would make a fashion house weep through jealousy, this thing is magnificent. And it's also the fastest Range Rover if you go for the 5.0 V8 version, which is the same as you'd find in an F Type. Though you can have a 3.0 V6 diesel, or even a hybrid version if you want to be kind to the trees. 
This model is such a vast departure from the Range Rover's origins, but little did anyone know how insatiable our appetite for big, luxury four-wheel-drive vehicles would be? And despite a rocky history with reliability, the L405 seems to have finally got it right. 
To sport one, you're looking headlights that are thin and up high, and that pull back into the wings. The front grilled is also higher, and has more of a rake to it that previous models, which were perhaps a bit snub-nosed. The rear lights are tall and thin, apart from at the top where they pull into the sides of the car. 
Range Rover fact: Over the course of its life, over half a million have been built and sold.