Yamaha XJR1300 (1999 - 2006)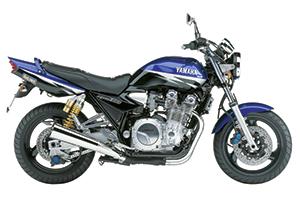 Complete coverage for your vehicle
Written from hands-on experience gained from the complete strip-down and rebuild of a Yamaha XJR1300, Haynes can help you understand, care for and repair your Yamaha XJR1300. We do it ourselves to help you do-it-yourself, and whatever your mechanical ability, the practical step-by-step explanations, linked to over 900 photos, will help you get the job done right. Regular servicing and maintenance of your Yamaha XJR1300 can help maintain its resale value, save you money, and make it safer to ride.
What's covered
What's covered:
XJR1200 1188cc 95 - 98
XJR1300 1250cc 99 - 06
XJR1300SP 1250cc 00 - 01
Exclusions:
We regret that, owing to contractual obligations, we are unable to supply this book to residents of Austria, Czech Republic, Germany, Liechtenstein or Switzerland
Please contact a local supplier.
Print manual
More details