The seamless integration of smartphone functionality with in-car multimedia, that's what Android Auto is all about. It allows you to hook up your Android-powered smartphone to in-car multimedia kit and have the handset power a wide range of features, from navigation to calls, text comms, online searches and music.
The upsides of all that are pretty awesome. For starters, it means your in-car media is powered by the latest smartphone tech. That means every time you upgrade your handset, your car gets an upgrade, too.
It also means you can use your favourite navigation app, have access to your music library and stream media apps, keep in touch with social media on the move and more.
Android Auto is of course limited to smartphones running Google's Android operating system, though Apple offers the similar CarPlay platform for iPhone users. Here's everything you need to know to get started with Android Auto.
Save money fixing your car yourself with our wide range of manuals, in both digital and print
What do you need to use Android Auto?
In short, a smartphone powered by Android and a compatible car media system. Any handset running Android 5.0 (also known as Lollipop) or later is compatible with Android Auto.
In terms of support from car systems, pretty much all major car makers now offer support for Android Auto. That said, it's a relatively new technology, having only appeared in 2015. So any car made before 2016 is unlikely to have Android Auto support.
However, many older cars can be upgraded with a new head unit that supports Android Auto. For example, JVC's KW-M730BT can be had for around £300 and supports both Android Auto and Apple's CarPlay.
You can find a list of cars compatible with Android Auto on the official website, here.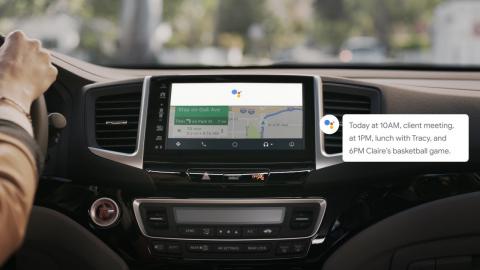 What can Android Auto do?
Bringing key smartphone functionality in-car and making it usable and safe is what Android Auto is all about. So, that's navigation, making calls, sending and receiving text messages, playing music and more.
In simple terms, Android Auto mirrors your smartphone's display on the car's built-in multimedia screen, giving you access to a wide range of app functionality. To do that, Android Auto's interface has been completely redesigned to make it easier to use from behind the wheel.
But that isn't just about the visuals. More recently, Google added full support for the voice-controlled Google Assistant to Android Auto. It works just like Google Assistant normally does.
So, just hit the voice control button on the car's steering wheel, bark, 'Hey Google' and then ask for directions, compose messages, play music, ask questions, search online, make appointments and more.
Another recent update is the introduction of wireless Android Auto in early 2018. That means you can connect without the need for a USB cable. Unfortunately, it's unlikely that existing in-car systems and aftermarket headunits that support Android Auto via a USB cable will be updated to support wireless operation.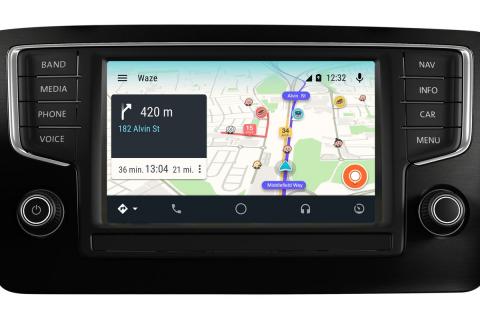 What apps does Android Auto support?
One of Android Auto's main advantages over Apple's similar CarPlay platform is app availability. The number of apps for Android Auto is still extremely limited compared to the full Android Play app store. That's because each app must be optimised for in-car use and ratified as safe to use a free from distractions for the driver.
But the range of apps available is still much broader than CarPlay.  Android Auto, for instance, offers numerous messaging apps like WhatApp, Facebook Messenger and WeChat. It also includes both Google Maps and Waze for navigation.
A wide range of music, media streaming, internet radio and podcast apps are also included. Android Auto also supports VLC player and thus can turn your in-car screen into movie-watching device.
The full list of Android Auto apps is here.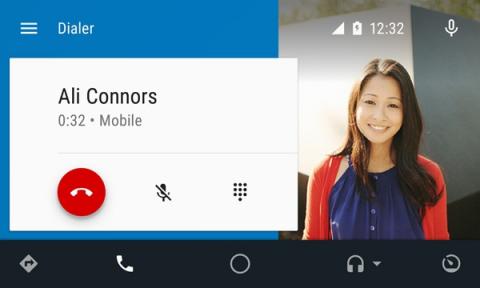 Anything else I need to know?
Strictly speaking, you don't need a compatible car to run Android Auto. The apps can be run directly on your smartphone screen. The idea is that with modern smartphones having such large screens, you can clip the handset to the dash and run the relevant apps in car-compatible Android Auto mode.
Just an audio connection via Bluetooth would be enough to allow an experience fairly similar to using Android Auto through the car's own media system.