Triumph Cars Spitfire (1962 - 1981)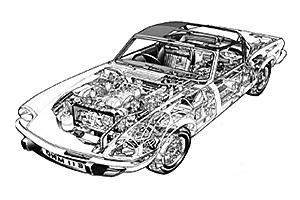 Complete coverage for your vehicle
Written from hands-on experience gained from the complete strip-down and rebuild of a Triumph Cars Spitfire, Haynes can help you understand, care for and repair your Triumph Cars Spitfire. We do it ourselves to help you do-it-yourself, and whatever your mechanical ability, the practical step-by-step explanations, linked to over 900 photos, will help you get the job done right. Regular servicing and maintenance of your Triumph Cars Spitfire can help maintain its resale value, save you money, and make it safer to drive.
What's covered
What's covered:
Mk I, II, III, IV and 1500.
Petrol: 1.1 litre (1147cc), 1.3 litre (1296cc) and 1.5 litre (1493cc).
Print manual
More details
About
The Triumph Spitfire was launched in 1962 to take advantage of the burgeoning market for two-seat convertible sports cars. For the final six years of its life it had a 1.5-litre engine. It was fitted with a four-speed manual gearbox, and in 1964 an overdrive option was added. Inside, it was quite rudimentary, with plastic mats and a plastic steering wheel. The flip-forward bonnet and front wings allow superb access to the engine bay, making life easy for the home mechanic. At Haynes, we have an extensive range of Triumph repair manuals and online maintenance procedures available for professional mechanics and DIY car enthusiasts. Our repair manual for the Triumph Spitfire is here to help you through every stage of servicing or fixing your car.